Alumni
Kenji Capannelli, Master End project 2023
Carles Esteve Boncompte, Master End Project 2023
Stephan Philips, PhD 2016 – 2023
Tzu-Kan Hsiao, Postdoc 2019 – 2022
Nicky Wanningen, Bachelor End project 2022
Rick Wasserman, Master End Project 2022
Anne Marije Zwerver, PhD 2017 – 2022
David Bakker, Master End Project 2022
Mateusz Madzik, Postdoc 2019 – 2022
Sjaak van Diepen PhD 2017-2021
Alice Xu PhD 2016-2021
Sergey Amitonov Postdoc 2017 – 2021
Tobias Krähenmann Postdoc 2018 – 2021
Patrick Harvey-Collard, Postdoc 2018 – 2021
Tobias Bonsen, Master End Project 2021
Daniel Veldhuizen, Bachelor End project 2021
Vraj Patel, Master end Project 2021
Brennan Undseth Master End Project 2021
Guoji Zheng PhD (2016-2020) cum laude
Vincent Bejach Master End Project 2020
Charles Theunissen Master End Project 2020
Lucas Peters Master End Project 2020
Jurgen Dijkema Master End Project 2020
Jiang Zhyongyi Master End Project 2020
Steven van Gemert Master End Project 2018
Reinier de Bruin Bachelor End Project (2018)
Michael Chan Bachelor End Project (2018)
Kamiel Dankers Bachelor End Project (2018)
Carlijn Bos Master End Project 2019
Jelmer Boter PhD 2016-2020
Andrea Corna Postdoc (2016-2019)
Juan Pablo Dehollain Postdoc (2016-2019)
Kaj Dockx Bachelor End Project 2019
Gabriel Droulers Postdoc (2016-2018)
Takafumi Fujita postdoc (2014-2017)
Toivo Hensgens PhD (2013-2018) cum laude
Roel Horeman Master End Project 2019
Maurits Houck Bachelor End Project 2017
Zhyongyi Jiang Master End Project 2020
Rens Jochemsen Bachelor End Project 2017
Nima Kalhor Postdoc (2017-2018)
Friso Koeleman Bachelor End Project 2019
Vincent Michal Postdoc (2016-2018)
Uditendu Mukhopadhyay PhD (2015-2019)
Sarel Niese Bachelor End Project 2019
Marc Noordam Master End Project 2018
Nodar Samkharadze postdoc (2013-2018)
Oscar Tenorio Pearl Postdoc (2018)
Miki Trifunovic postdoc (2016-2018)
Christian Volk Postdoc 2017-2019
Thomas Watson Postdoc (2015-2018)
And meet our group through the ages! It is on the shoulders of these giants that we stand today. Starting with 2017,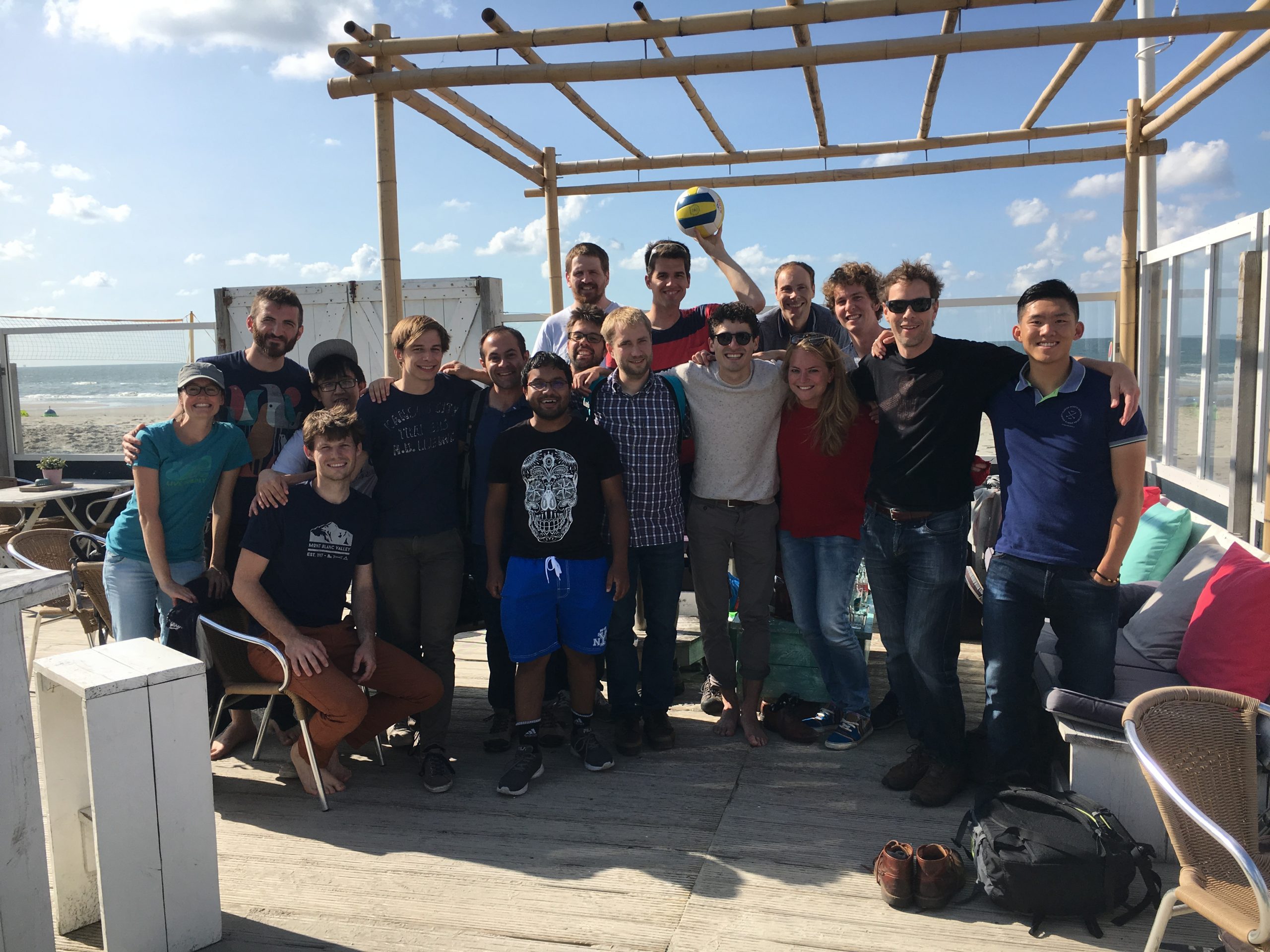 continuing with 2016..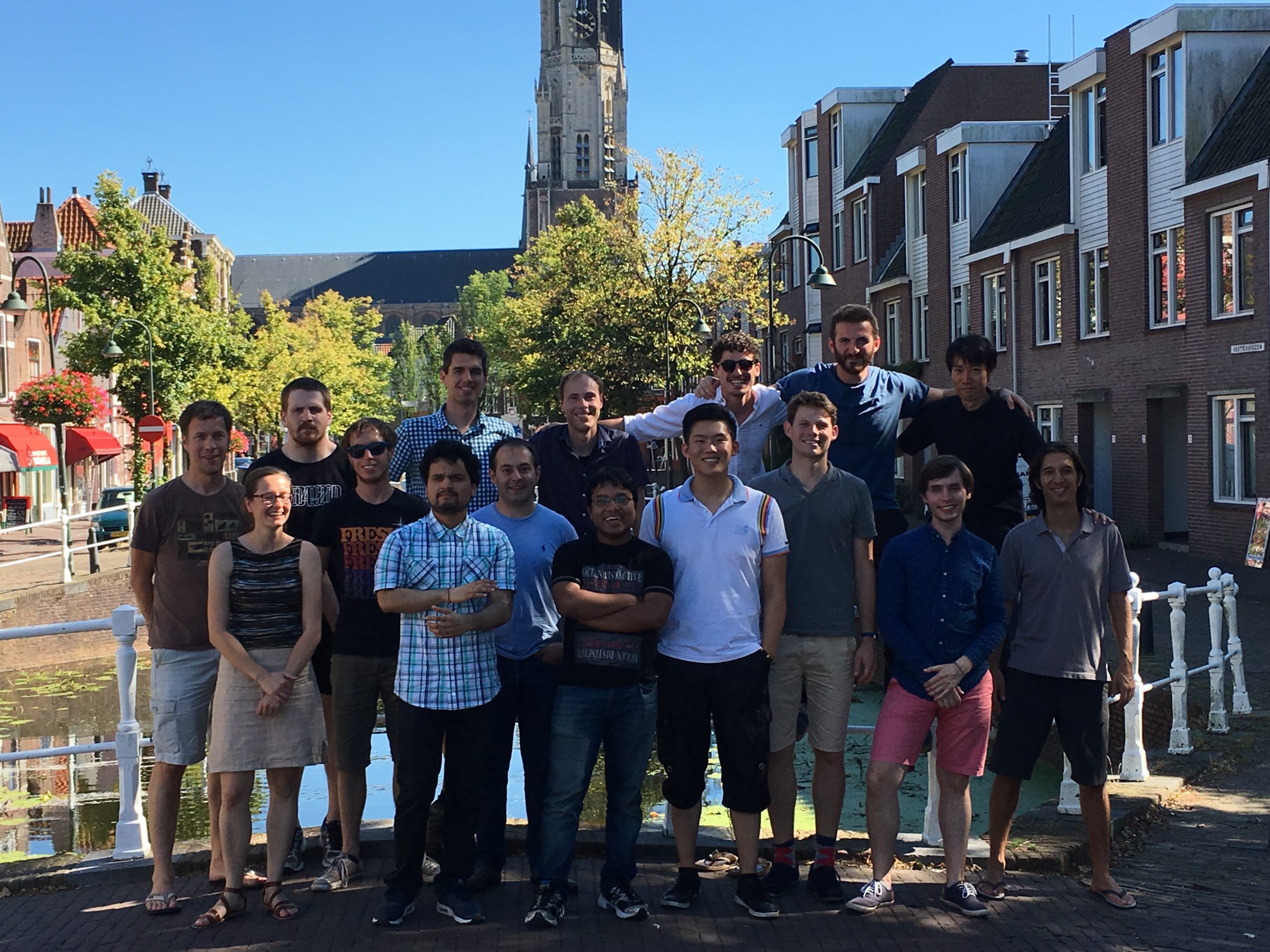 with one more for good measure…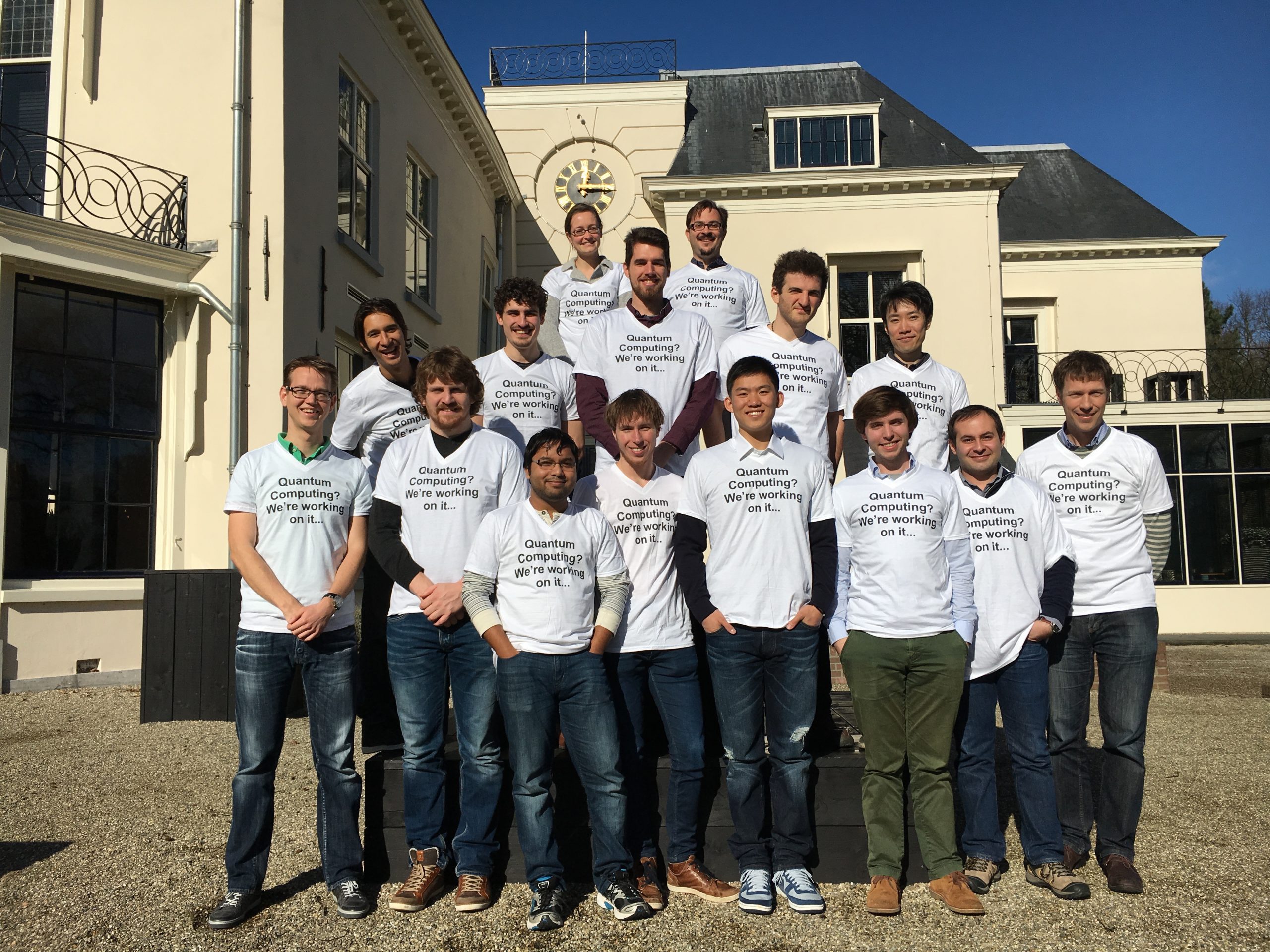 we move on to 2014…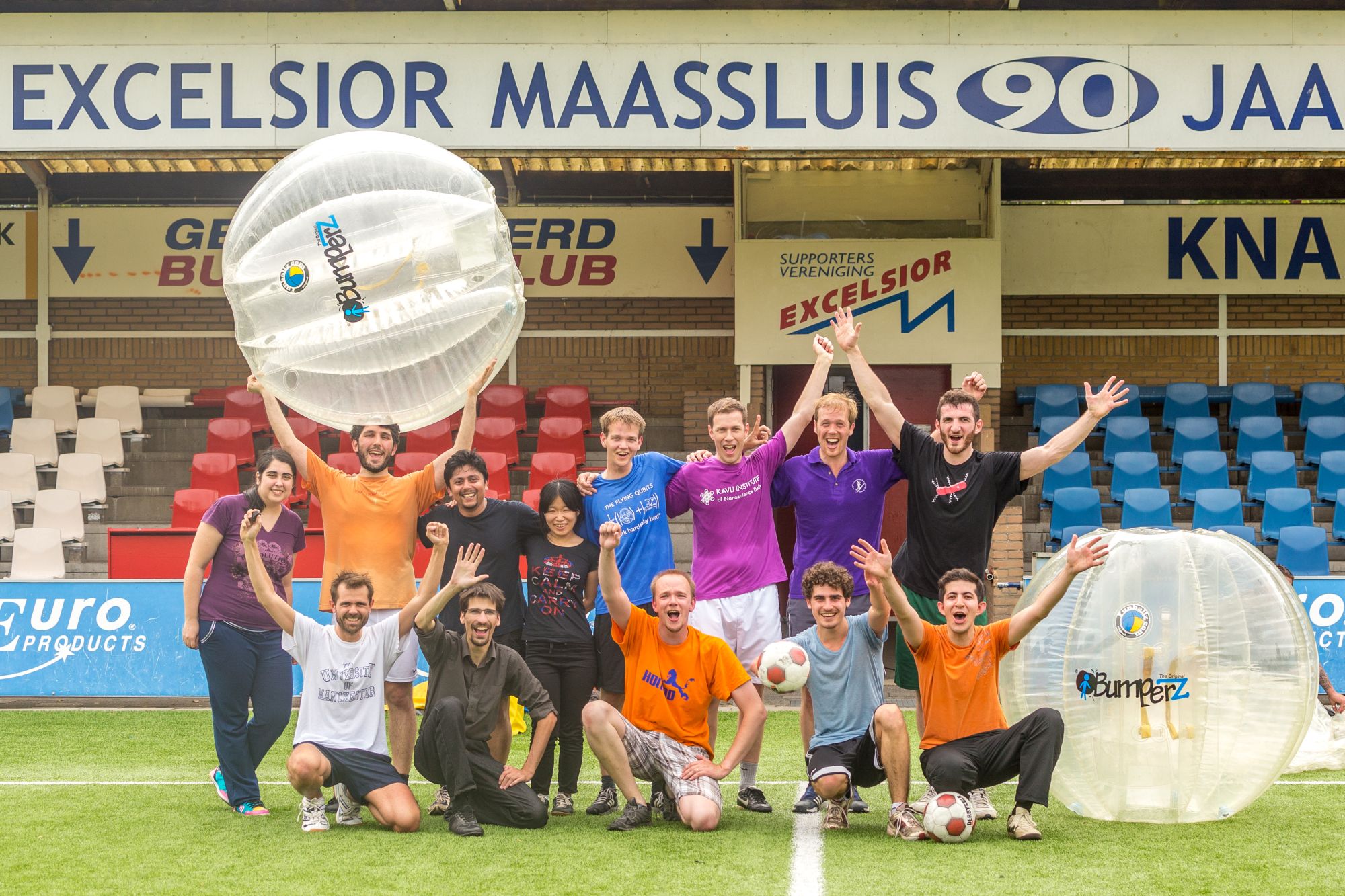 and way back to the good old days of 2006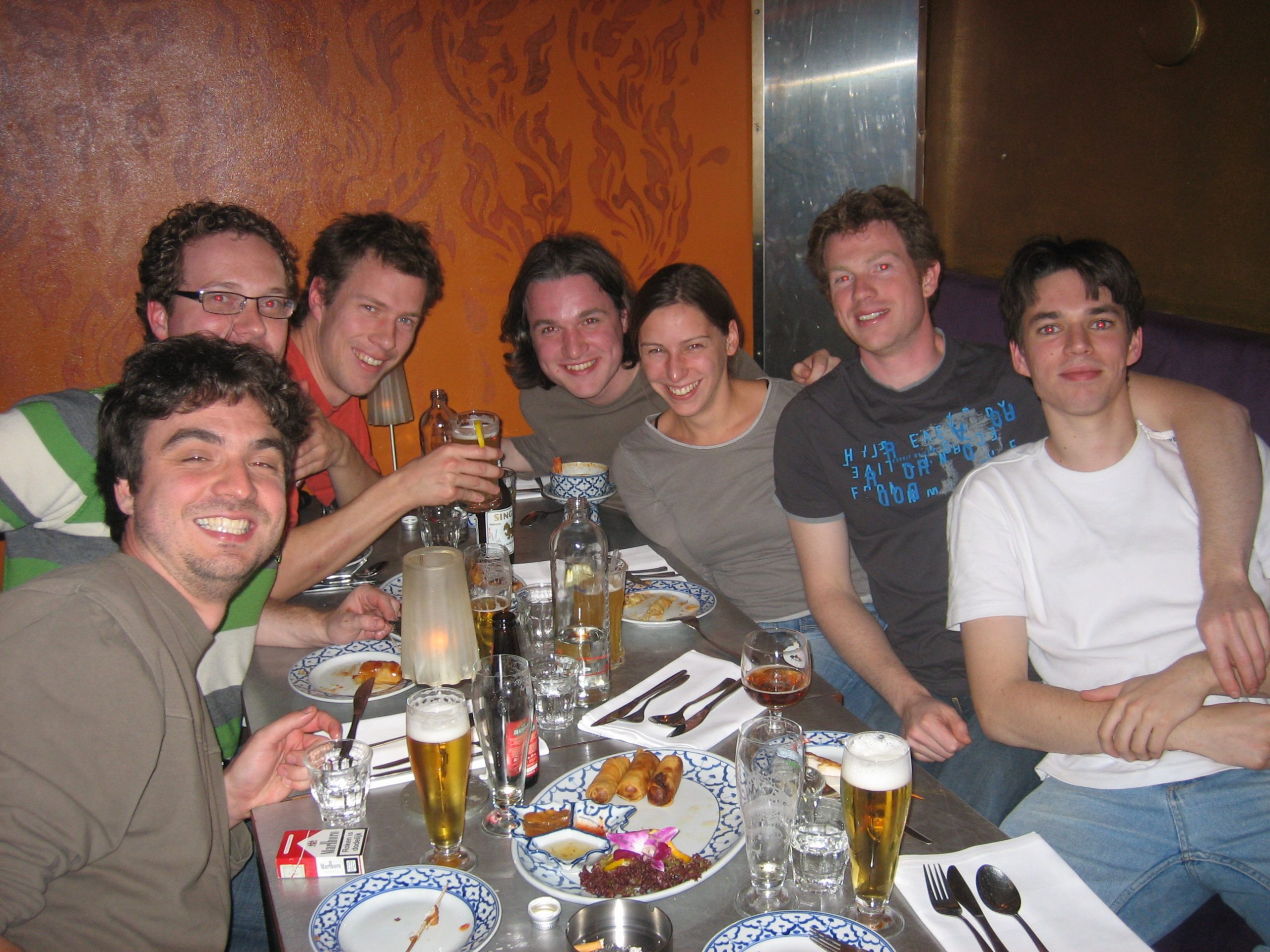 Join our team!
Will you help us to create the quantum future?