Quantum Internet Alliance
Building a global quantum internet, made in Europe.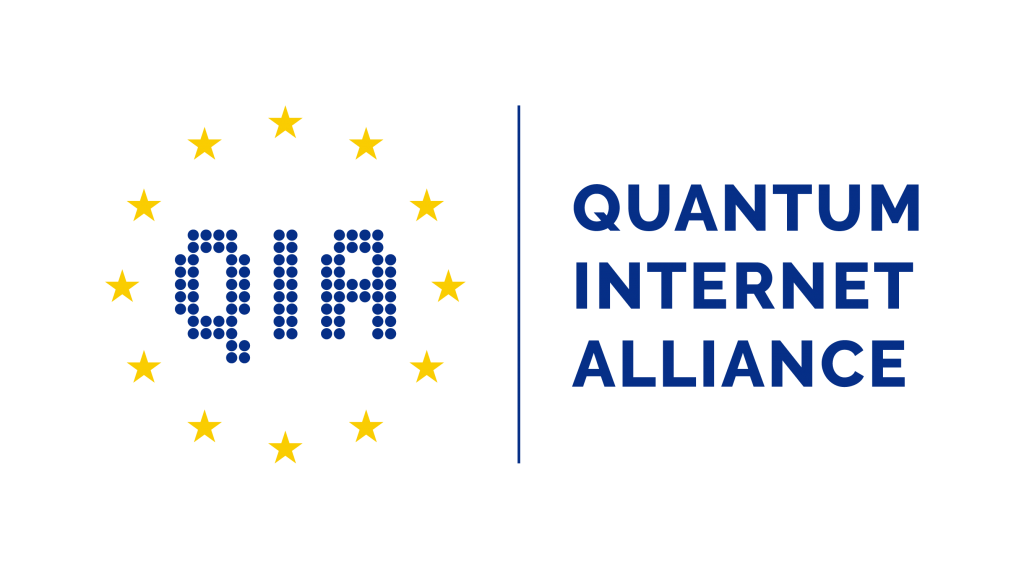 The Quantum Internet Alliance (QIA) is a community made up of forty of Europe's leading academic, industrial and research technology organisations in nine countries, working together to build the world's first full-stack prototype quantum internet network. The prototype network will be an important step towards the ultimate goal of building a global quantum internet that will benefit governments, businesses and individuals alike.
QIA is part of the EU Quantum Technologies Flagship, a 10-year initiative that was launched by the European Commission in 2018 with an initial budget of 1 billion euros. The aim of this flagship initiative is to ensure that Europe maintains a leading position in the second quantum revolution, and quantum internet is one of the areas recently identified by the European Commission as highly strategic.
QuTech is honoured to serve as QIA's technical coordinator
At QuTech's Quantum Internet Division, we are privileged to be the technical coordinator for QIA. In this role, we coordinate the alliance's efforts and projects, with Stephanie Wehner acting as director.
Further, QuTech is responsible for QIA's outreach and innovation activities and we act as the liaison with the European Union and the outside world in general.
As a member of the alliance, we also contribute to the research needed to bring Quantum Internet technology closer to realisation and eventually the market. We bring leading expertise in both the theoretical and experimental aspects of the development of full-stack scalable quantum networks. This includes building next generation quantum processing nodes, a scalable control architecture and the software stack. We also provide the design of photonic clients and hubs for the metropolitan networks that are currently being developed.
The QIA prototype network
QIA's prototype network will have two metropolitan scale networks containing quantum processors, connected by a long-distance fiber backbone using quantum repeaters. This network will be fully programmable to allow the realisation of any application supported by the hardware using platform-independent software.
Towards a European Platform for Quantum Internet Innovation
QIA can already boast a proven track record in delivering world-first quantum internet technology. As a European platform, QIA's ambition now is to expand our scientific leadership into European leadership, advancing the European Quantum Internet ecosystem to connect world-class research and cutting-edge technology to a competitive European quantum hardware and software industry all along the value chain.
Find out more
To learn more about the Quantum Internet Alliance's members, its teams, news updates and events, visit the QIA website.