Knowledge and craftsmanship for tailormade instruments
QuTech has its own precision mechanical workshop where parts of our cryogenic refrigerators, optical setups and other laboratory-related equipment are designed and manufactured. We use leading-edge machines and computer programs. Our team of precision mechanics operates conventional and computer-controlled turning and milling machines. Their knowledge and craftsmanship ensures tailor-made instruments for the clear-cut needs of QuTech's scientists and engineers.
Contact
Questions?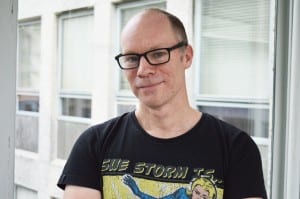 If you have questions or want to get more information about our Fine Precision Engineering Team, contact Nico Alberts, Teamleader
Email: N.P.Alberts@[tudelft.nl]
Join us in creating the quantum future
Work with us as an employee or partner
Learn more
Engineering expertises
Quantum technology is among the most far-reaching and challenging technologies of our time. To address this challenge, our researchers and engineers from different divisions work closely together to optimize our research projects. Interdisciplinary collaboration is crucial for making the next steps in developing scalable prototypes of a quantum computer and an inherently safe quantum internet.