Quantum technologies are complex. So complex, that no single research group or organization can realize the promise of quantum computing alone. Collaboration is essential for innovation, and leaders from academia and industry are looking to work together to realize the promise of quantum computing. In Delft, a new ecosystem of research and companies already emerged around QuTech, one of the leading players in quantum technology. Will you join us in creating the quantum future?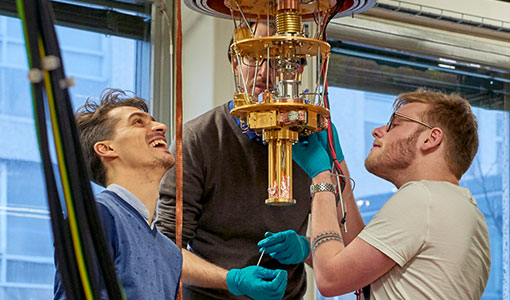 Collaboration
Get in touch
Please get in touch if you would like to partner with us!
Or continue reading for a selection of our (inter)national collaborations.
Industry collaborations
QuTech aims to develop scalable prototypes of a quantum computer and an inherently safe quantum internet. We collaborate with industry to deliver on this promise: for building the required systems and growing the supply chain, and for the development of new applications, products and services. A few examples of our collaborations:
Read more about collective progress in our Annual Reports.
Quantum Delft: building an ecosystem for innovation
We believe in an ecosystem's approach and work with companies and spin-outs in our direct surroundings. The newly formed community of quantum-tech research groups and business in Delft formally launched in 2020 as Quantum Delft: a vibrant ecosystem where top-quality scientists, engineers, students and entrepreneurs work together on the frontier of quantum.
Visit the Quantum Delft website for more information.
(Inter)national policies
QuTech is taking a proactive role in the discussions around Dutch and European policies and programs. Together with other Dutch stakeholders (Quantum Delta NL), QuTech identified what is needed to maintain and strengthen the pioneering role of the Netherlands in the field of quantum technology. The outcome, the National Agenda Quantum Technology, was presented to State Secretary Mona Keijzer.
We also teamed up with KPN to realize a Dutch quantum internet testbed. On the European level, 24 EU member states including The Netherlands agreed to work together to explore how to create a quantum communication infrastructure in Europe.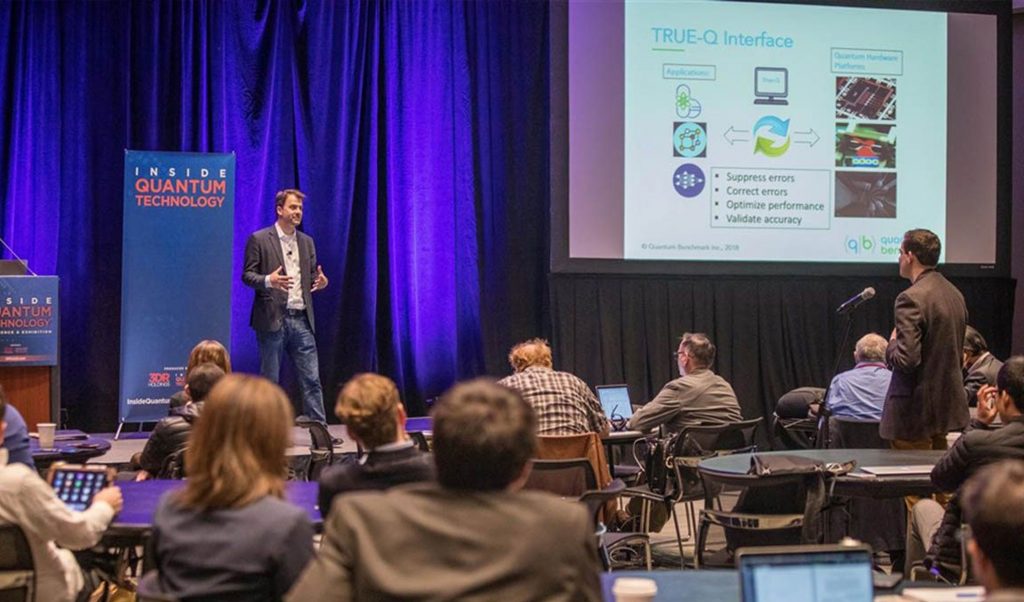 International networks
Strengthening the international quantum community and exchanging ideas is an essential part of our work. We actively participate in many scientific and business-oriented conferences, as speaker, co-organizer or sponsor. For example, QuTech co-organised an exciting new event called Inside Quantum Technology Europe: this event was the first in Europe to focus on business and its connection to research, as quantum technology becomes commercialized.
Technology transfer
QuTech's mission implies a close cooperation between science, engineering, and business. Business development and technology transfer are therefore of growing importance within QuTech.
Read more about it in our Annual Reports.
Please get in touch!
Would you like to join us in creating the quantum future?