Directions
QuTech is located in building 22 at the TU Delft Campus. The numbers of buildings can help you find your way around the campus. Make sure you remember the name and building number of your destination.
QuTech is easily accessible by bicycle, public transport and car.
Public Transport
From Delft Station, take: Bus 40, 69, 174 (alight at stop TU Kluyverpark or TU Technopolis)
For further information, see the Travel Planner.
By Car
QuTech is easily accessible by car via the A13, exit Delft/Pijnacker and exit Delft Zuid/TU-wijk.
Parking is free of charge on campus. The six large parking areas are well signposted on the campus ring road. Demand for parking is high. Always leave enough time to find a parking space and walk to your destination.
Recommended parking locations:
P Aula, 5 minute walking distance (navigation adress Van der Waalsweg 1)
P Bouwkunde, 10 walking distance (navigation address Zuidplantsoen 2a)
P 3mE, 5 minute walking distance (navigation address Leeghwaterstraat 39)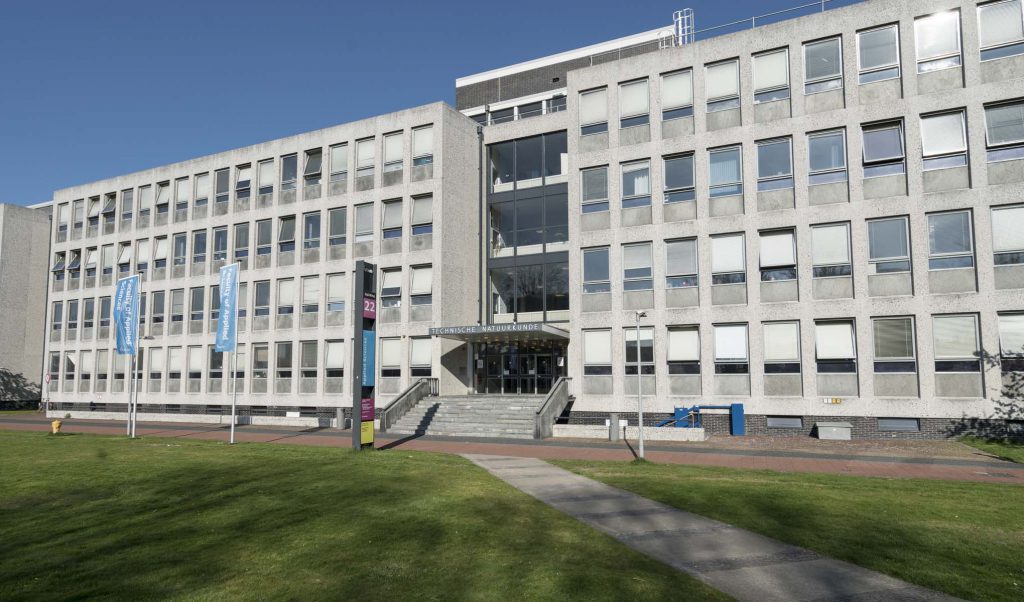 Our address
QuTech
Building 22 – Applied Physics (AS)
Lorentzweg 1
2628 CJ Delft
T +31 (0)15 27 86 133
Opening hours
Monday to Friday
07.00 – 18.00
Outside these hours only access with authorization.
Latest from QuTech
Stay up to date
At QuTech, we work on a radically new technology with world-changing potential. Our mission: to develop scalable prototypes of a quantum computer and an inherently safe quantum internet, based on the fundamental laws of quantum mechanics.
Stay up to date through our Newsroom, or follow us on social: