Welcome to the lab pages of Ishihara Lab!
Welcome to the Quantum Integration Technology (QIT) group led by Ryoichi Ishihara!
We focus on the integration techniques for the control and sensing components of diamond vacancy centers for scalable quantum computing and sensing applications. Our work involves the fields of new materials, scalable fabrication of electronic and photonic devices and 3D integration technology with the ultimate goal to integrate a large quantum system on chip.
Read more
Interested in our research?
Take a look at our research topics and publications!
More information
Contact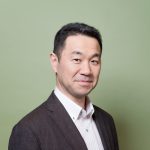 If you are interested in our research, please contact Ryoichi Ishihara: R.Ishihara@[tudelft.nl]
Looking for more information?