The Cryogenics Team at QuTech
Cryogenics is a mission-critical utility. The development of the first general-purpose quantum computer will be using quantum phenomena only apparent at low temperatures. Cryogenic equipment, in particular dilution refrigerators and pulse tubes, is a necessity in the development of the quantum computer. This means that the cryogenics infrastructure also needs to be continuously innovated and optimized to accommodate the most recent advances in quantum technologies.
For these reasons a cryo-team is founded for full-width support of all division within QuTech. Typical issues we deal with are:
Development of cryogenic equipment
Novel experimental physics often requires bespoke equipment. This can be accomplished with adjustments or modification to commercially available equipment; however, sometimes it is necessary to construct new apparatus. We have developed cryogenic dipsticks, cold fingers, radiation shields, [DC, RF, MW, and IR] filters, mounts, supports, chip holders, thermally weak-links, thermally strong links, wiring looms, sample magnets, heat switches, LED flashes, wide range thermometers, to name a few. Backed up with computer simulations and years of experience we ensure that experimental work can continue.
Consulting and coordination for cryogenics
We assists the researchers in the process of selecting, purchasing, placing and operating of new cryogenic equipment.
Trouble shooting of cryogenic setups
Cryogenic setups are complex machines. As in-house cryogenics experts we support researchers and other engineers with all sorts of error and failure modes to ensure that the experiments get back on track in a timely and safe manner.
Contact
Questions?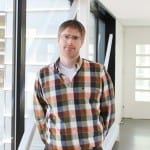 If you have questions or want to get more information about our Cryogenic Engineering Team, contact Olaf Benningshof, Teamleader
Email: O.W.B.Benningshof@[tudelft.nl]
Join us in creating the quantum future
Work with us as an employee or partner
Learn more
Engineering expertises
Quantum technology is among the most far-reaching and challenging technologies of our time. To address this challenge, our researchers and engineers from different divisions work closely together to optimize our research projects. Interdisciplinary collaboration is crucial for making the next steps in developing scalable prototypes of a quantum computer and an inherently safe quantum internet.