Direct scientific collaborators in Delft
Other scientific collaborators – experimental
Other scientific collaborators – theory
Engineering support from TNO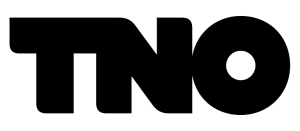 As part of the QuTech institute, we enjoy the direct assistance of engineers from the Netherlands Organization for Applied Scientific Research (TNO), some of whom work as our direct colleagues. We would like to highlight their Intelligent Imaging group, whose input proves invaluable in our ongoing efforts to optimize calibration routines, as well as the Nano Instrumentation group, that helps us push the boundaries of device design and characterization.
Towards industrially-fabricated quantum dot arrays
Late 2015 we have set up a broad and long-term collaboration between several research groups at the QuTech institute and Intel Corporation. In this collaboration, we try to leverage the relative strengths of both industry and academia in a joint effort towards scalable and fault-tolerant quantum computing. See [here] for the press release.