Facilities
We are housed in QC-lab1 of QuTech. Currently we have five dilution refrigerators: La Ferrari, La Ducati, La Maserati, La Aprilia, and the newly arrived Sauna. You can click on the links above to see their vitals in real time. We also have a 3He system we nickname La Vespa.
We have one more dilution refrigerator coming soon!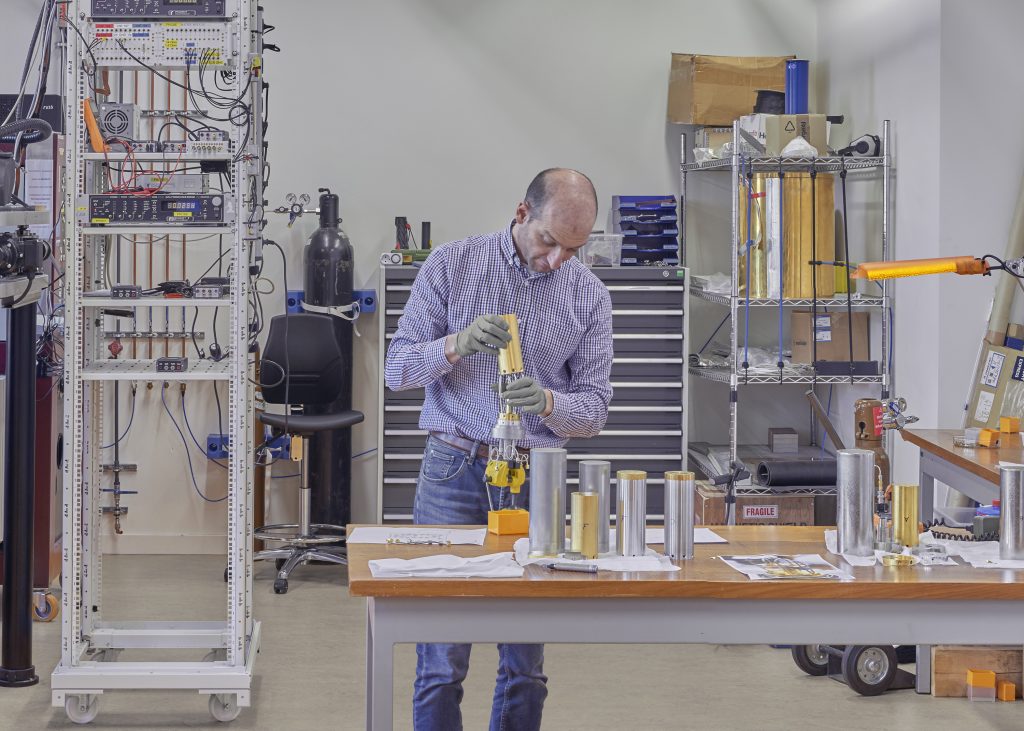 Fabrication facilities
We have all the equipment necessary to fabricate devices from start to finish. The Van Leeuwenhoek Lab, a 3500 m2 state-of-the-art cleanroom facility established in 2009, features high-resolution electron-beam and optical lithography, mask fabrication, sputtering- and evaporation-based deposition, dry etching, wet processing, high-resolution optical and electron microscopy, and dicing, all in a class 10,000 or better environment staffed by professional techs. In additon, QuTech has its own dedicated equipment, including an Al e-beam evaporator for making Josephson junctions, a wirebonder and multiple probe stations.