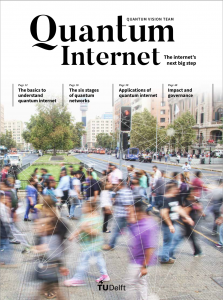 Quantum Internet Magazine
Emerging quantum technologies will impact industry and society at large, but how and to what extent we do not know yet. That is why a TU Delft Quantum Vision team set about exploring this impact, with a special focus on quantum internet as the first technology that is likely to become reality. The results of this consultation have now been published as a magazine. See here for the TU Delft news piece.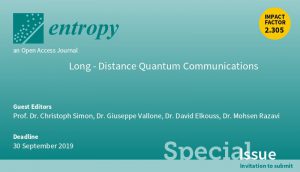 [Entropy] Long-Distance Quantum Communications
The Special Issue "Long-Distance Quantum Communications", edited by Prof. Dr. Christoph Simon, Dr. David Elkouss, Dr. Giuseppe Vallone and Dr. Mohsen Razavi, is open for submission!