News & Highlights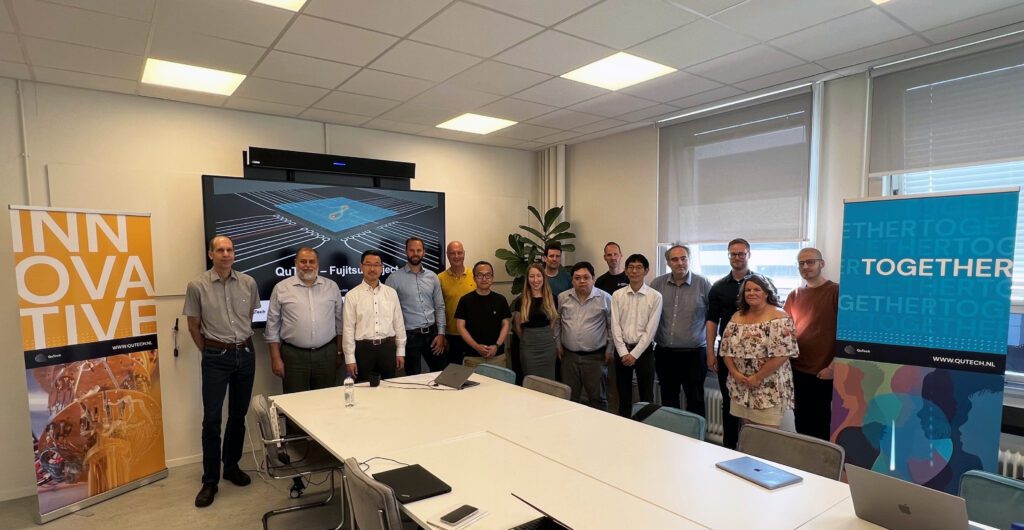 13 June 2023 – QuTech hosted the higher management of our valued project partner, Fujitsu! During their visit, we had the opportunity to provide our Fujitsu colleagues with a comprehensive progress update on our project and to explore potential collaboration opportunities. It has been a pleasure to engage in insightful discussions and exchange ideas with our Fujitsu counterparts.
19 April 2023 – We are thrilled to collaborate with Fujitsu, one of our key project partners, and we are excited to see them increase their activity in quantum computing. Their recent announcement on their new collaboration is a testament to their dedication and expertise in this field. At QuTech, we value our partnership with Fujitsu and are excited to continue working together towards innovative breakthroughs in quantum research.

3 April 2023 – We extend our warmest congratulations to Dr. Sato on being promoted to Fujitsu Research Fellow. As the Head of Quantum Laboratory and a valued collaborator for our project, your leadership and expertise have been instrumental in our success, and we are honored to have had the opportunity to work with you. Congratulations on this well-deserved recognition, and we look forward to our continued collaboration and future achievements.