Electronics and Control Engineers
Raymond Vermeulen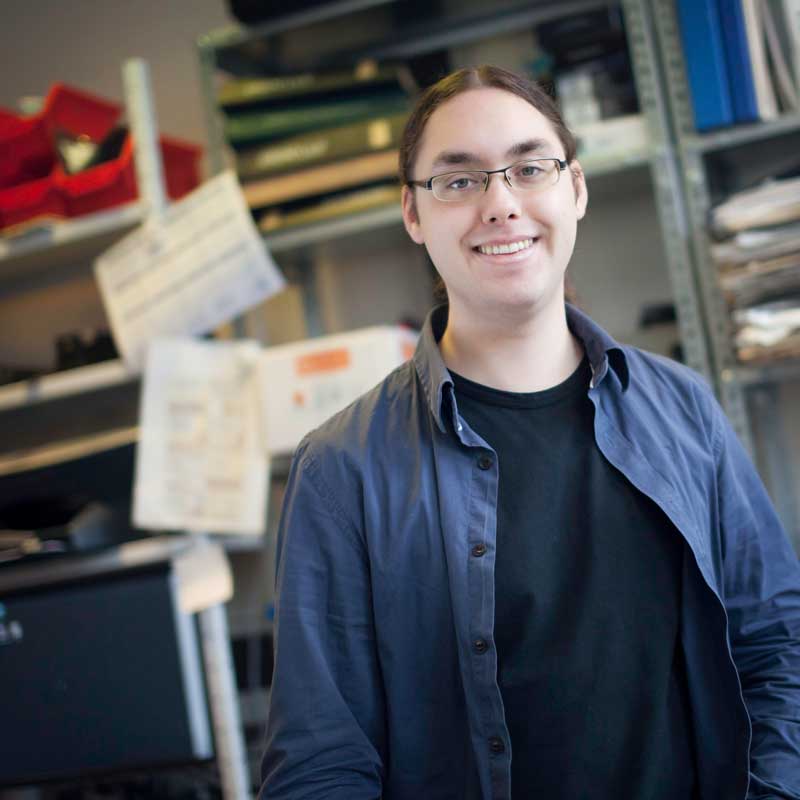 Room B101
R.F.L.Vermeulen@[tudelft.nl]
+31 15 27 85893
LinkedIn
Google Scholar
Raymond Vermeulen has a bachelor's degree in electrical engineering. He studied at the Zuyd University of Applied Sciences in Heerlen, the Netherlands. He graduated in 2011.
He has previously worked at Elektor, an electronics hobby magazine, designing electronics and writing articles. Raymond started working at the Technical University of Delft in 2013, before the start of QuTech. He supports research in QuTech by designing and testing electronics used by researchers. Of course, he can advise researchers about commercial measurement equipment. He sometimes appears as a coauthor in publications.
In his spare time Raymond tinkers with water-cooled PC's.