Software and Numerical Simulation Engineers
Michal van Hooft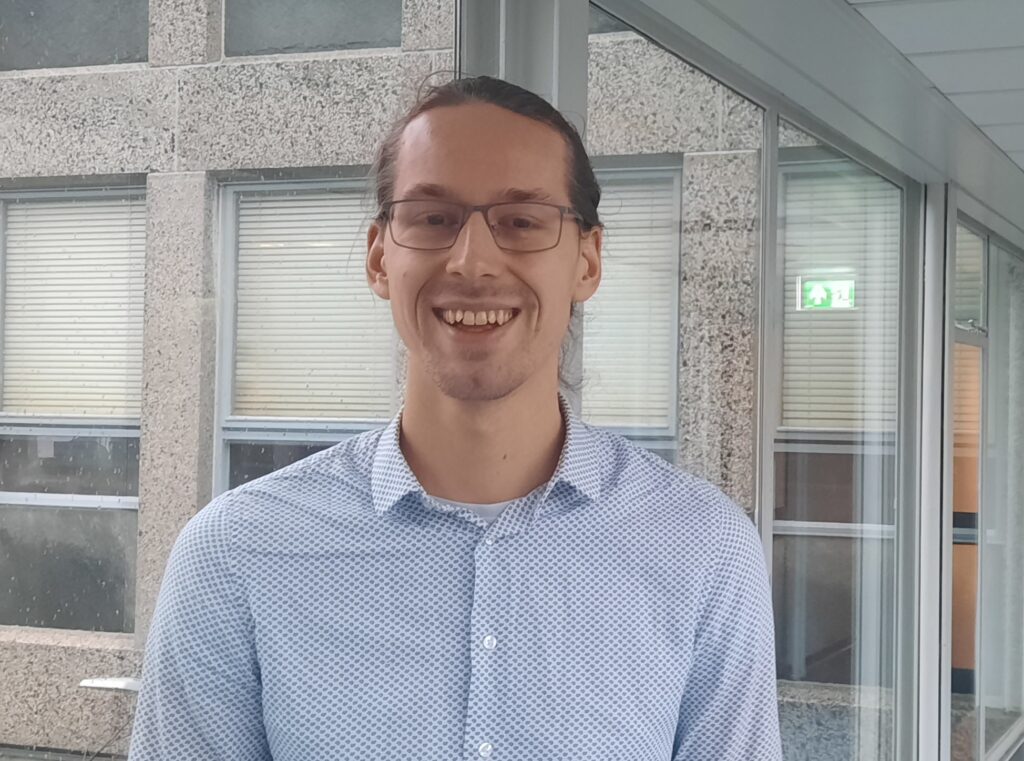 Room E311
m.k.vanhooft@[tudelft.nl]
Personal LinkedIn: https://nl.linkedin.com/in/michalvanhooft
Michał studied a double BSc in mathematics and in physics. He then continued with a MSc in theoretical physics at Utrecht University. In his studies, Michał numerically simulated quantum mechanical systems multiple times. In his MSc thesis, Michał simulated conductance on a fractal lattice in a Hofstadter model.
Before joining QuTech, Michał worked at Ibeo Eindhoven on sensor simulations for self-driving cars. Notably, developing and validating physics-based fog for inside the simulation. Michał joined QuTech in 2023 as the Quantum Internet Alliance(QIA) Simulation Engineer.
Michał's role as Simulation Engineer is to support with design decisions and use case development for the prototype quantum network that is being built by QIA.