Openings
We are always looking for exceptional PhD students and Postdocs from both computer science and physics to join our ambitions to realize large-scale quantum networks. If you are interested, please email Stephanie Wehner with your CV, transcript, PDF of a report/paper you have written, and anything else we should be especially made aware of.
PhD inquiries theoryPhD@qutech.nl
Postdoc inquiries theoryPostdoc@qutech.nl
Those who are interested in doing a Master thesis (MEP) or Bachelor thesis (BEP) in our group, feel free to contact Gayane Vardoyan or send an email to theoryProject@qutech.nl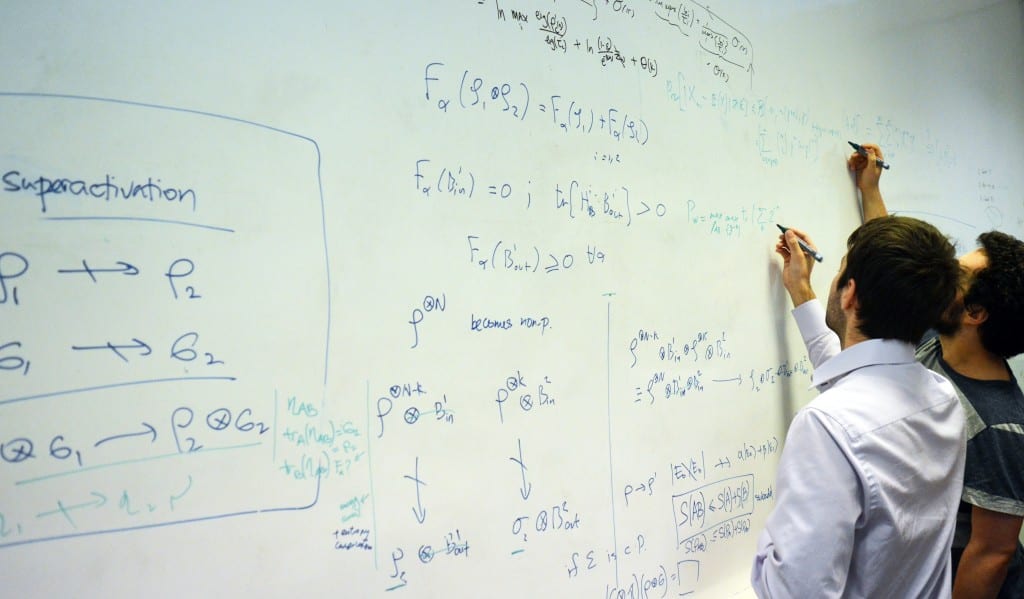 Video
Get a glimpse of QuTech!
Are you curious about QuTech, our labs where we work on the development of quantum internet and quantum computers or our awesome colleagues? Watch this video and get a glimpse of QuTech!