During an elaborate tour on the campus, Her Majesty Queen Máxima and the European Commissioner for Innovation, Research, Culture, Education and Youth, Mariya Gabriel today were introduced to several scientists and innovations from TU Delft. During the talks, the focus was on improving the journey of scientific innovations before they can be used in society.
The visit contained a tour of QuTech, led by Professor Lieven Vandersypen. QuTech is the Delft research institute where scientists and engineers work on scalable prototypes of a quantum computer and a secure quantum internet. These promising techniques have major implications for the digital society of the future. In one lab, the group spoke with scientists, and founders of Delft-based start-ups that already work with the latest quantum techniques.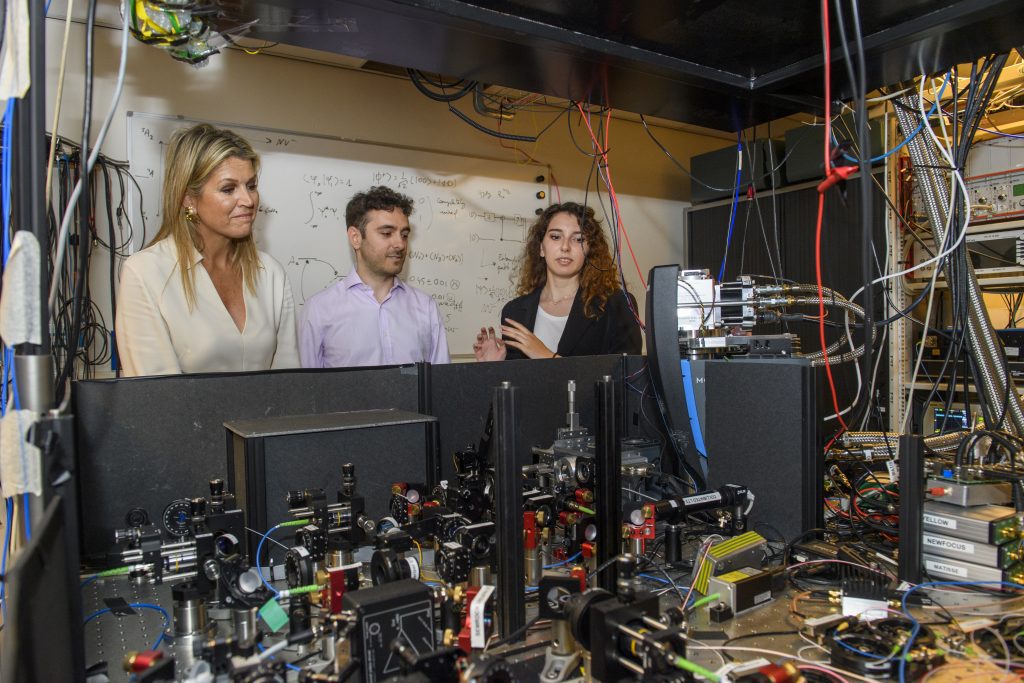 For more information about the visit, read the full news article on the TU Delft website.