NWO has announced that our Director Research Lieven Vandersypen is awarded the NWO Spinoza Prize. The Spinoza Prize is the highest award in Dutch Science. Each laureate receives 2.5 million euros, which they can spend on scientific research and activities related to knowledge utilisation.
Rector Tim van der Hagen: "What a fantastic news. A Spinoza award is a monumental recognition for Lieven Vandersypen. As a university we are incredibly proud to host inspiring minds that lift research and engineering to a higher level. This award underlines the outstanding quality of Vandersypen's quantum research."
Practical quantum computations
During his doctoral research, Lieven Vandersypen (1972) already realized a world-wide first: he used the so-called spins of atomic nuclei in molecules as quantum bits, or qubits, the building blocks of a quantum computer. Using seven qubits, he was able to break down the number 15 into the factors 3 and 5, thus demonstrating that making calculations with qubits is not only possible in theory, but also in practice.
Implement quantum algorithms
After obtaining his PhD, Vandersypen switched his attention from nuclear spins in molecules to the spins of electrons in quantum dots, minuscule objects made from semiconductor materials that are governed by the laws of quantum mechanics. He was the first to manipulate individual electron spins, with both magnetic and electric fields. He was later also the first to implement quantum algorithms (like Shor's algorithm) on two of those electron spins and to show the quantum interaction between an electron spin and a microwave photon. He also demonstrated that the same quantum dots could be used to study exotic forms of magnetism.
One of QuTech's founders
Vandersypen is not only an outstanding scientist, but also a visionary who advances his discipline through collaboration with partners in science and other domains. For example, he was one of the founders of the research institute QuTech, a collaboration between TU Delft and TNO, and persuaded the American corporation Intel to enter a long-term partnership with QuTech. Vandersypen is also one of the architects of the demonstration project 'Quantum Inspire', the first European online quantum computer with which users can perform calculations from home with two different types of qubits.
Vandersypen is a highly decorated scientist who has received several prestigious grants for his research projects, including the Vidi and Vici grants and ERC Starting Investigator, Synergy and Advanced grants. He has considerable experience in leading large groups of researchers, engineers, technicians and support staff and is attracts outstanding international students, PhD candidates and postdocs. Ten former group members have already formed their own research groups at prestigious institutions around the world.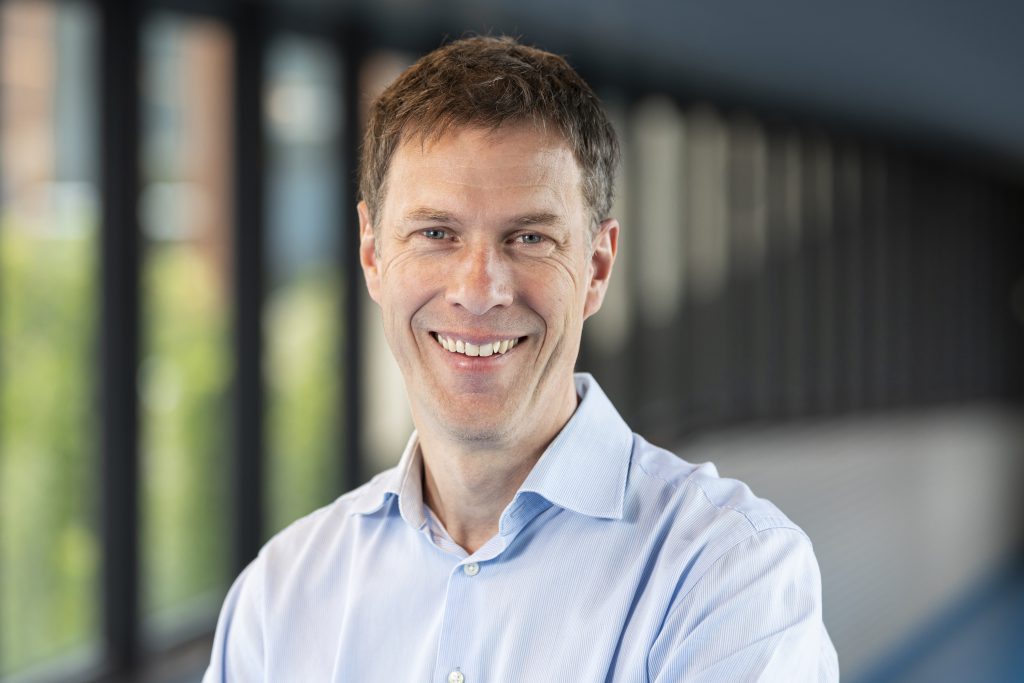 Vandersypen: "I am super happy and honored by this award, which is also a tremendous recognition of the work of my entire group over all these years."
Current work
Currently, Vandersypen is Antoni van Leeuwenhoek Professor of Quantum Nanoscience at TU Delft and Director Research at QuTech (a collaboration between TU Delft and TNO). He enjoys a worldwide reputation for his pioneering work in quantum computing. A computer that, based on the fundamentals of quantum mechanics, can execute enormous amounts of calculations simultaneously Vandersypen has been leading experiments that have shaped the research field for twenty years. He is not only an outstanding scientist, but also a visionary who advances his discipline through collaboration with partners in science and other domains.
The Spinoza committee members write they are convinced that with his qualities, vision and drive and his excellent network of academic and private partners, Lieven Vandersypen will be able to make the further major scientific and technological breakthroughs that are required to realize the full potential of the quantum computer in the coming years.
Award ceremony
The festive award ceremony of the Spinoza and Stevin Prizes will take place on Wednesday 13 October 2021. During the ceremony, the Spinoza and Stevin laureates will explain their research to the audience and state how they intend to use the financial part of their prize. Read more about the Spinoza award on the NWO website.